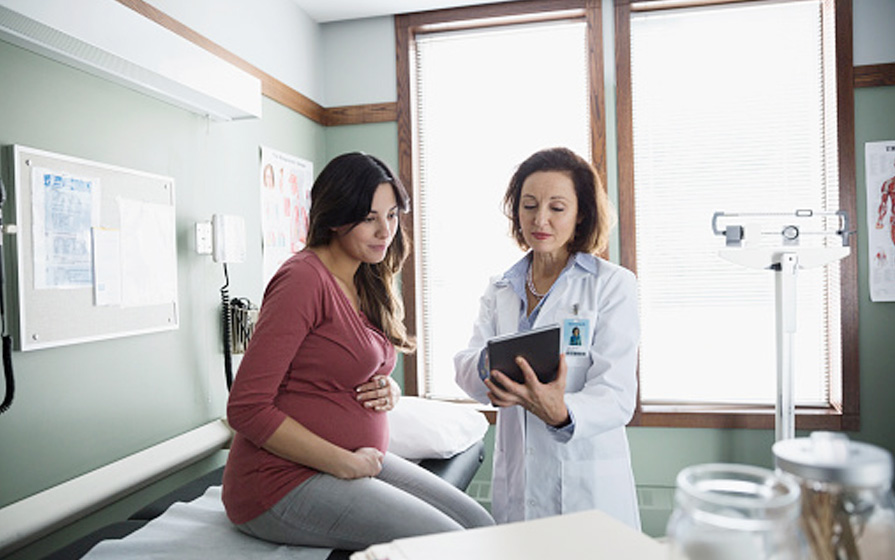 We offer prenatal care in Redwood City and San Mateo. We offer labor and delivery services in Redwood City. No matter where you choose to go, you'll find a staff committed to your care.
Labor and delivery location
You'll have a private labor room and private family-centered postpartum room with a pull-out bed for an overnight guest. Each room has a private bathroom and shower.
---
---
Prenatal care locations
These locations provide prenatal care with on-site labs for your convenience. For an appointment, call 650-299-2015.
Kaiser Permanente Redwood City Medical Center
Obstetrics/Gynecology
4th Floor, Tower Building
1150 Veterans Blvd.
Redwood City, CA 94063
Get directionsExternal Link
Hours
Monday through Friday
8:30 a.m. to 12:30 p.m.
1:30 to 5:00 p.m.
Telephone
Appointments/ Advice
Urgent care 650-299-2015
Kaiser Permanente San Mateo Medical Office
Obstetrics/Gynecology
Department 303
1000 Franklin Pkwy.
San Mateo, CA 94403
Get directionsExternal Link
Hours
Monday through Friday
8:30 a.m. to 12:30 p.m.
1:30 to 5:00 p.m.
Telephone
Appointments/ Advice
Urgent care 650-299-2015