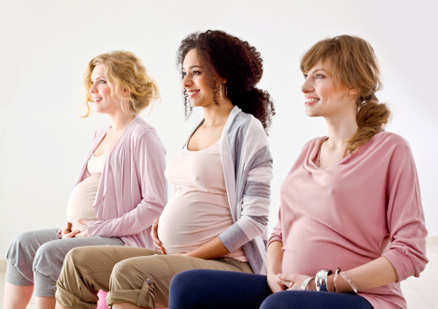 Step into the journey of pregnancy and parenthood with confidence. Our educational programs let you connect with other parents while you learn about pregnancy, labor, birth, breastfeeding, baby care, safety, and parenting.
Some programs are open to non–Kaiser Permanente members, too. Call 1-800-390-3507 for more information.
Preparing for childbirth
Are you ready for labor? Learn the skills and strategies that can help make your childbirth experience a positive one. We'll teach you breathing and relaxation techniques to use during labor and delivery, pain management options, the role of your coach, hospital procedures, and what to expect before, during, and after delivery. We encourage you to take this class during the last three months of your pregnancy. Includes a tour of our Labor and Delivery facilities (Modesto class only). It is recommended that you register for this class 3 to 4 months before your due date, as this class fills up quickly. Single sessions are available once per month from 9 a.m. to 5 p.m.

Offered in Modesto and Manteca
Late pregnancy
Would you like to recognize the early signs of labor and know when to call your doctor? We'll help you get ready for the labor and delivery experience. In this class you will get information on what you can expect in the hospital, pain relief options during labor, and how to care for yourself after the baby is born. We encourage you to take this class when you are 28 to 34 weeks pregnant. Includes a tour of our Labor and Delivery facilities (Modesto class only).
Offered in Modesto and Stockton

Single session, 3 hours (Modesto; includes tour) or 2 hours (Stockton)

No fee



Labor and delivery stork tour
Join guided group walking tours of our Modesto Medical Center. You'll get a preview of what to expect when it's time to have your baby, including information about where to park, where to enter the hospital, visiting hours, and services available to you and your family. Tour includes the Labor and Delivery area, and Mother and Baby Postpartum Unit.
Newborn care
Wouldn't it be nice if babies came with instruction manuals? In this class, we'll help you learn the information and skills you need to feel confident about caring for your newborn. We'll cover topics such as feeding, bathing, diapering, and when to call your physician.
Offered in Manteca, Modesto, and Stockton
Breastfeeding
Your baby's health begins with good nutrition and studies show that breastfeeding offers many health benefits. Learn how to position your baby for optimal nursing, how to tell if your baby is getting enough milk, and ways to prevent and overcome common breastfeeding discomforts and challenges.

Offered in Manteca, Modesto, and Stockton (open to the community)
How to register for an educational program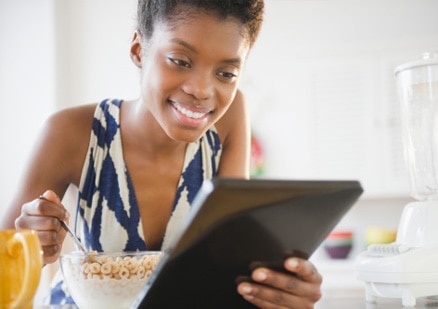 Please register at least 3 to 4 weeks before the start of the program by visiting any Health Education Center. Educational programs are offered in English, with Labor and Delivery Stork Tours available in both English and Spanish.
One-on-one appointments with Maternal Child Health Educators are also available, and can help you sign up for any classes. Visit a Health Education Center for more details.
Educational program locations:
Manteca Medical Offices
1721 W. Yosemite Ave.
Manteca, CA 95337
Get directions
Modesto Medical Center
4601 Dale Rd.
Modesto, CA 95356
Get directions
Stockton Medical Offices
7373 West Lane
Stockton, CA 95210
Get directions
Health and lifestyle stores
Stop by and check out our resources and products to help you have a successful pregnancy and childbirth experience. Products and resources include relaxation tapes, exercise videos, cookbooks, breast pump rentals and sales, and much more. Call the location nearest you for hours.

Manteca Medical Offices
1721 W. Yosemite Ave.
Manteca, CA 95337
Get directions
209-824-5070
Modesto Medical Center
4601 Dale Rd.
Modesto, CA 95356
Get directions
209-735-6060
Dale Road Medical Offices
3800 Dale Rd.
Modesto, CA 95356
Get directions
209-557-1601
Stockton Medical Offices
7373 West Lane
Stockton, CA 95210
Get directions
209-476-3299
Tracy Medical Offices
2185 W. Grant Line Rd.
Tracy, CA 95377
Get directions
209-839-6130