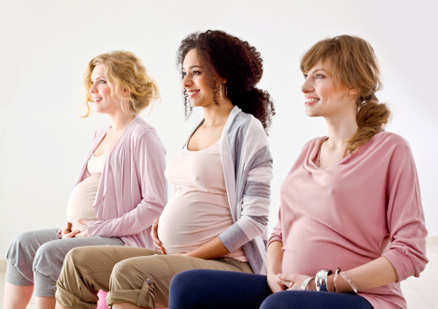 Step into the journey of pregnancy and parenthood with confidence. Our educational programs let you connect with other parents while you learn about pregnancy, labor, birth, breastfeeding, baby care, safety, and parenting.
Some programs are open to non–Kaiser Permanente members, too. Call 916-688-2428 for more information.
Prepared childbirth
Expectant parents will leave with a comprehensive understanding about labor and birth and gain confidence about the birth process. They will learn coping skills, effective labor positions, the stages of labor, and effective pushing techniques. Topics include: breathing and relaxation techniques and practice, the role of the labor partner in providing support, cesarean section, medication options in labor, and postpartum care. Offered as one Saturday session.
Prepared childbirth
Expectant parents will learn the basics about the labor and birth experience. Topics include: breathing, the role of the labor partner in providing support, cesarean section, and medication options in labor. This class includes an optional tour of Labor & Delivery. Offered as one Saturday session.
Beyond breathing in natural childbirth
This class is for expectant moms and their partners who have taken a Prepared Childbirth class and are interested in learning more about labor and birth without the use of pain medications. All couples interested in gaining extra practice with coping techniques are encouraged to attend regardless of your pain management goals. Couples will gain an in-depth understanding of the causes of pain in childbirth and learn practical and effective techniques for reducing and managing labor discomforts.
Breastfeeding class
Expectant parents will learn how to manage breastfeeding after those first two weeks at home. Topics addressed include: selection and use of a breast pump, storing breast milk, introducing a bottle to baby, engorgement, managing growth spurts, and returning to work. Recommended before delivery.
Newborn care
Since newborns don't come with instruction books, you will want to be prepared for those first few weeks at home. You will get essential information regarding breastfeeding, jaundice, crying, and warning signs of serious problems. Through hands-on practice you will gain confidence in your ability to care for your newborn. A must for all new parents.
Safe from harm/infant CPR
Learn critical information that will help you keep your baby safe from harm. Learn how to baby-proof your home, the correct position for sleeping, proper use of car seats, and more. Following Safe from Harm, there will be an Infant CPR course offered.
Meet the Midwives
Our midwives work in partnership with women and their families to help prepare them for birth, support them during labor and delivery, and deliver babies. Learn more about the service they provide, get your questions answered, and meet the midwives you may see in the hospital on your big day!
Mommy & me network
Join other new moms with their babies and discuss infant behavior and health; caring for yourself; breastfeeding; facts vs. myths; responding to your infants cues; and much more. Group is ongoing; join anytime.
Early pregnancy class
Learn about your baby's development, nutrition, what to avoid during pregnancy, and remedies for common pregnancy discomforts. We will also discuss your upcoming appointments, and what you can expect from your health care team.
Late pregnancy class/tour
Learn about the last trimester of pregnancy; get facility-specific information about your delivery and postpartum stay; and take a tour of our Labor and Delivery unit.
Pregnafit class
Find out how to stay fit during your pregnancy. Topics include posture and body mechanics, stretching, and aerobic exercise. You can attend any time during your pregnancy.
How to register for an educational program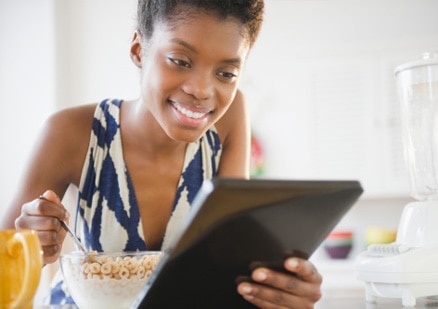 A complete calendar of classes is available here.
To register for classes or for more information, call 916-688-2428.
Please register at least 3 to 4 weeks before the start of the program. Educational programs are available in English and Spanish.

Educational program locations:
South Sacramento Medical Center
6600 Bruceville Rd.
Sacramento, CA 95823
Get Directions
Elk Grove Medical Offices
9201 Big Horn Blvd.
Elk Grove, CA 95758
Get Directions
Elk Grove Promenade Medical Offices
10305 Promenade Pkwy.
Elk Grove, CA 95757
Get Directions

Healthy living centers
Stop by and check out our quality health and wellness products. Learn helpful tips, and expand your library of resources. Call the location nearest you for hours.

South Sacramento Medical Center
Medical Office Building 2
6600 Bruceville Rd.
Sacramento, CA 95823
Get Directions
916-688-6333
Elk Grove Medical Offices
9201 Big Horn Blvd.
Elk Grove, CA 95758
Get Directions
916-478-5680
Elk Grove Promenade Medical Offices
10305 Promenade Pkwy.
Elk Grove, CA 95757
Get Directions
916-544-6220