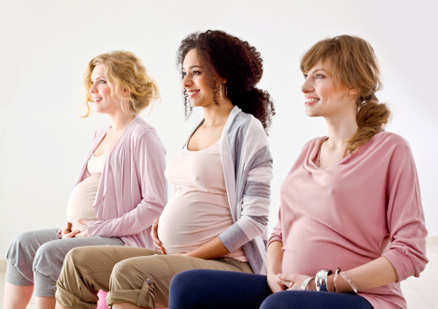 Step into the journey of pregnancy and parenthood with confidence. Our educational programs let you connect with other parents while you learn about pregnancy, labor, birth, breastfeeding, baby care, safety, and parenting.
Some programs are open to non–Kaiser Permanente members, too. Call 1-888-988-2800 for more information.
CenteringPregnancyⓇ
CenteringPregnancy is prenatal care that includes a one-on-one health check-up with extra time and attention in a group setting. CenteringPregnancy is a way for you to learn and share your experiences with other expectant parents while being involved in your own care. For more information, please call our CenteringPregnancy coordinator in Santa Clara: 408-851-3552.

How to register for an educational program
Register by calling our Appointment Center at 1-888-988-2800.
Please register at least 3 to 4 weeks before the start of the program. Educational programs are available in English and Spanish.