Medical help during childbirth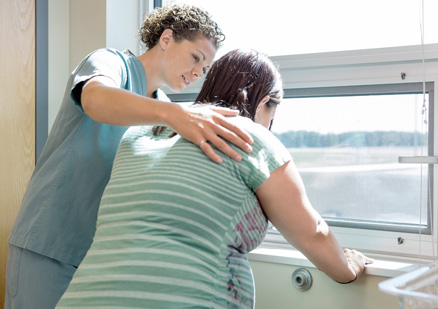 If your labor isn't progressing as expected, or you or your baby shows signs of distress, we might need to help you deliver. These are some common ways we do that:
Episiotomy
Sometimes near the end of labor, when the baby's head is showing, we make a small cut in the area between the vagina and rectum (perineum). We only perform this procedure when it's absolutely necessary — to prevent a large vaginal tear or to speed up delivery for a baby who is showing signs of distress.
Assisted delivery
Forceps look like a long pair of tongs or spoons. We may use them to help pull the baby out while you push.
A vacuum extraction uses a soft suction cup to hold the baby in place while he or she is in the birth canal. We may use this device if your baby starts moving back up into the birth canal during contractions.
Cesarean birth, or C-section
In a Cesarean birth, the baby is delivered through an incision that cuts through a mother's belly and uterus. Sometimes they're planned before delivery, as is common for babies who are in a breech position. But most C-sections are unplanned, and the decision to perform them is made during delivery because of problems that come up during labor.
At Kaiser Permanente, our goal is to help moms who have C-sections have all of the same special experiences they imagined they'd have on delivery day. Unless you need an emergency C-section, your partner or support person can be with you. Whenever possible, we'll talk to you about your preferences — like using drapes in a way that lets you see your baby at delivery, and taking steps to help you and your baby have skin-to-skin contact as soon as we can.
Mothers and babies usually do fine after a C-section, but it's still major surgery. There are slightly more risks than with vaginal delivery, as well as longer hospital stays. At Kaiser Permanente, we only recommend C-sections when they're medically necessary. Giving birth is a natural thing that your body was designed to do, so we try not to interfere when we don't have to.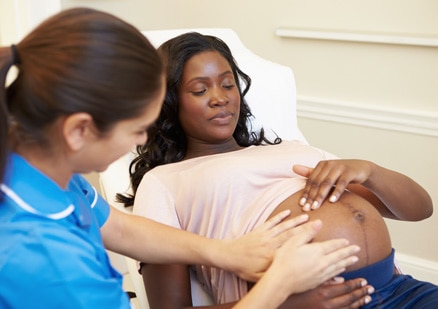 Did you know?
Kaiser Permanente hospitals have a very low C-section rate.
Kaiser Permanente hospitals in California: 25%
California for-profit hospitals: 35%*
National average: 32%**
Many other providers automatically recommend C-sections to women who have had one in the past. At Kaiser Permanente, we offer a trial of labor before Cesarean, helping women avoid surgery and deliver naturally whenever possible. This reduces recovery time — both in the hospital and at home.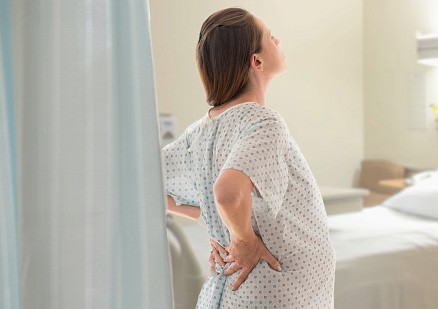 Did you know?
Vaginal birth after C-section (VBAC) rates:
Kaiser Permanente hospitals in California: 21%
California average: 10.5%
— Office of Statewide Health Planning and Development, 2014.
*Agency for Healthcare Research and Quality, 2014.
**Centers for Disease Control, 2014.
Northern California members:
Visit Your Pregnancy to sign up for prenatal classes, get weekly emails, view and prepare for appointments, and more.
Learn about CenteringPregnancy®, a unique prenatal care program that includes group support with other new moms.
Download our Birth Preferences form.