Exercising after childbirth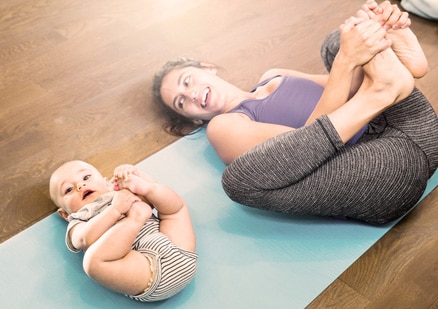 Having a baby is hard work. Your body needs time to rest and recover, so don't push it too far, too soon. To get back to the level of fitness you were at before pregnancy, you'll need to listen to your body, pace yourself, and set realistic goals.
We'll talk to you about when it's a good time to go back to your fitness routine. Once you've got the green light from us, it's go time. Get out there and break a sweat! It can help you lose pregnancy weight, relieve stress, and get better quality sleep — when you do sleep, that is!

Northern California members:
Visit Your Pregnancy to sign up for prenatal classes, get weekly emails, view and prepare for appointments, and more.
Learn about CenteringPregnancy®, a unique prenatal care program that includes group support with other new moms.
Download our Birth Preferences form.