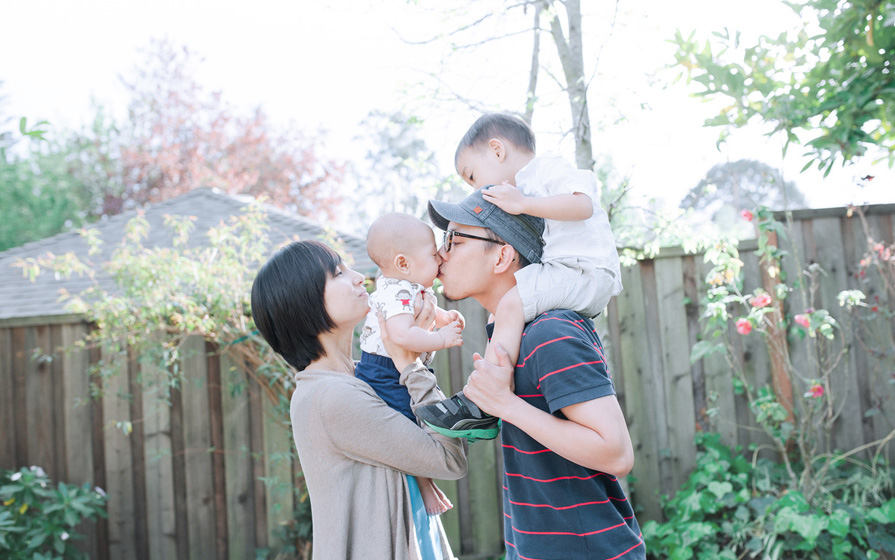 Visitor and guest guidelines
Labor and Delivery observation
After your nurse has completed her initial assessment, your nurse will invite one guest to be with you until you are moved to a labor room or discharged home.
Labor and Delivery
During labor, you're welcome to have 4 guests with you in the room at a time.
Your primary labor support person and 3 additional guests (if safety allows, as determined by your nurse).
Children under 12 are limited to siblings and must be accompanied by an adult whose only task is their care.
Family-Centered Postpartum
Visiting hours are 10 a.m. to 8:30 p.m.
4 visitors at a time are welcome.
Healthy children are welcome.
Children under 2 are limited to siblings.
Children must be accompanied by an adult whose only task is their care.
"Mother-baby quiet time" is observed every afternoon. Plan in advance and let your friends and family know
Services
Along with the third floor waiting area outside Labor and Delivery, there are other useful services for your family and friends available, including a gift shop, Healthy Living Store, 24-hour pharmacy, and ATM.
Café
Our café features indoor dining and outdoor healing gardens. Your friends and family can enjoy healthy meals featuring local produce prepared fresh daily by our chefs, or simply find a quiet moment in the healing gardens.
Nearby restaurants
Brandon's Diner
17132 Slover Avenue
Fontana, CA 92337
http://www.brandonsdiner.com/
Casa Sanchez
9870 Sierra Avenue
Fontana, CA 92335
Corky's Kitchen & Bakery
10926 Sierra Avenue
Fontana, CA 92337
www.corkyskitchenandbakery.com/
Del Taco
9906 Sierra Avenue
Fontana, CA 92335
https://www.deltaco.com/
Denny's
17009 Valley Boulevard
Fontana, CA 92335
https://www.dennys.com/
IHOP
9781 Sierra Avenue
Fontana, CA 92335
https://www.ihop.com/
In-N-Out
9855 Sierra Ave
Fontana, CA 92335
www.in-n-out.com/
McDonald's
Type of cuisine, short description
10143 Sierra Avenue
Fontana, CA 92335
https://www.mcdonalds.com/us/en-us.html
Sizzler
9860 Sierra Avenue
Fontana, CA 92335
https://www.sizzler.com/
Subway
17039 Valley Blvd # B,
Fontana, CA 92335
www.subway.com/
Sub Stop
16843 Valley Boulevard # A
Fontana, CA 92335
Wendy's
16984 Valley Boulevard
Fontana, CA 92335
https://www.wendys.com/
Waba Grill Teriyaki House
9870 Sierra Avenue
Fontana, CA 92335
www.wabagrill.com/
Nearby hotels
Hilton Garden Inn
10543 Sierra Ave
Fontana, CA 92337
(909) 822-7300
http://hiltongardeninn3.hilton.com/