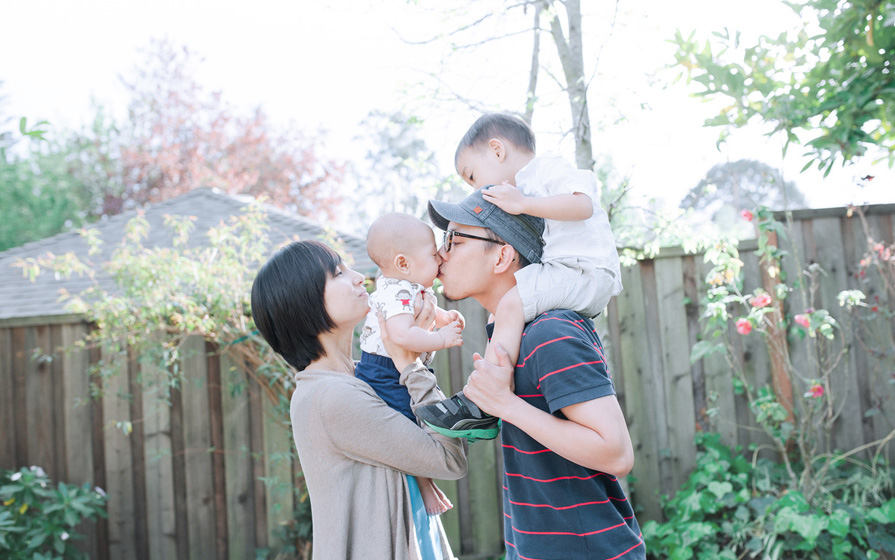 Visitor and guest guidelines
Labor and delivery observation
At this stage, one guest can be with you until you are moved to a labor room or discharged.
Labor and delivery
During labor, you're welcome to have guests with you in the room at the discretion of the nurse, physician, or midwife.

Your primary labor support person is always encouraged by your bedside.



In the event you have a C-section, your support person is the only one allowed during your surgery and during recovery.



Family-centered postpartum
We are a family-centered care unit and promote open visiting hours for healthy visitors of all ages. Because of the medical attention we need to provide, visitors are encouraged to stop by during the hours of 12 to 1 p.m. and 3 to 8 p.m. "Quiet Time" occurs daily from 1 to 3 p.m., to give the family an uninterrupted rest period to bond, breastfeed, and rest. During Quiet Time, we suggest no visitors from outside or inside the medical center. To protect your baby's immune system, please ask visitors to wash their hands before touching your baby. If anyone is sick — even mildly — ask them not to visit until they are feeling better.
Services
Along with the second-floor waiting area outside Labor and Delivery, there are other useful services for your family and friends at South Bay Medical Center, including a gift shop and ATM.