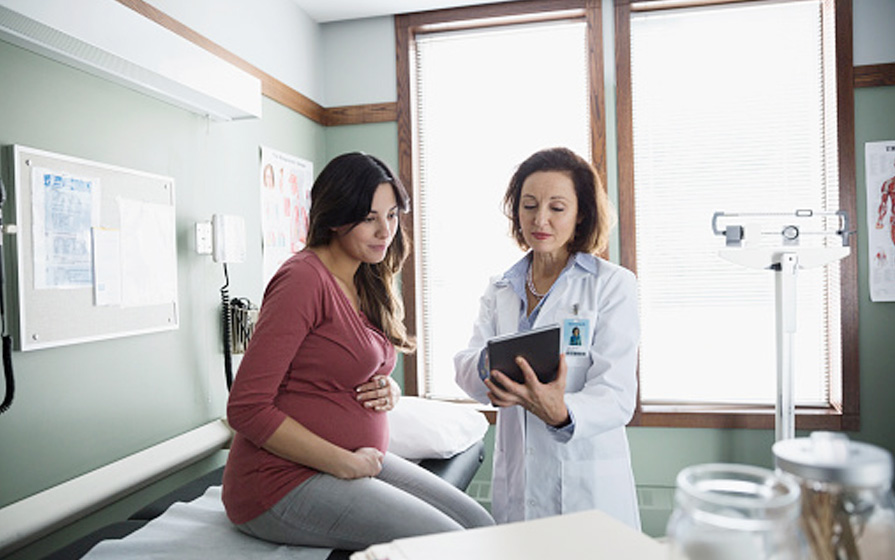 We offer prenatal care and labor and delivery services in many of our local Kaiser Permanente facilities. No matter where you choose to go, you'll find a staff committed to your care.
Labor and delivery locations
In Riverside County, you can choose to have your baby at either our Riverside or Moreno Valley Medical Centers. Either way, you'll have a private labor room and private family-centered postpartum room, each with a private bathroom and shower.
Kaiser Permanente Riverside Medical Center
10800 Magnolia Ave.
Riverside, CA 92505
Get Directions
Labor and Delivery: 951-353-3160
Kaiser Permanente Moreno Valley Medical Center
27300 Iris Ave.
Moreno Valley, CA 92555
Get Directions

Prenatal care locations
These locations provide prenatal care with on-site labs for your convenience. For an appointment, call 1-866-984-7483.
Riverside Medical Center
10800 Magnolia Ave.
Riverside, CA 92505
Get Directions
Moreno Valley Medical Center
Medical Office Building 2
27300 Iris Ave.
Moreno Valley, CA 92555
Get Directions
Corona Medical Offices
2055 Kellogg Ave.
Corona, CA 92879
Get Directions
Wildomar Medical Offices
36450 Inland Valley Dr.
Wildomar, CA 92595
Get Directions
Murrieta Medical Offices (coming soon)
28150 Keller Rd.
Murrieta, CA 92563
Get Directions