Taking care of your health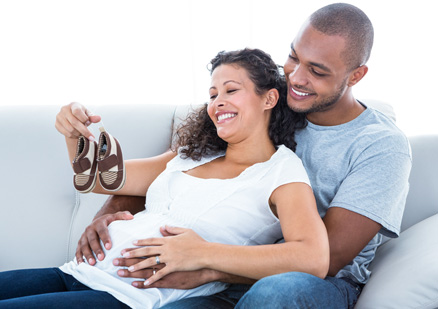 With a pregnant partner to support and a new baby on the way, your health is more important than ever. If you're fit and healthy now, keep up the great work. If you're not, it's time to get on a healthier path — for yourself, and for your little one.
5 steps to better health
1. Get serious about prevention
You can reduce your risk of many health problems by taking care of the basics, like preventive tests and exams and making healthy lifestyle changes.
2. Take steps to keep yourself healthy
With a partner who needs you and a baby on the way, it's time to break bad habits for good. We can help you make healthy changes, like quitting smoking.
3. Hit the gym or the sidewalk
Play basketball instead of watching it on TV. Take the dog for a brisk walk. We recommend getting 150 minutes of activity per week. Start small if you need to — even 10 minutes of exercise a day is enough to make a difference — and work your way up. Boosting your fitness has many health benefits, and can help you set a healthy example for your child.
4. Keep your weight in check
If you're overweight, a little weight loss can make a big difference. Don't know your healthy weight? Use our body mass index (BMI) calculator.
5. Relax
If you're feeling under pressure, try our online stress-reduction program and get an action plan that can help you manage stress.