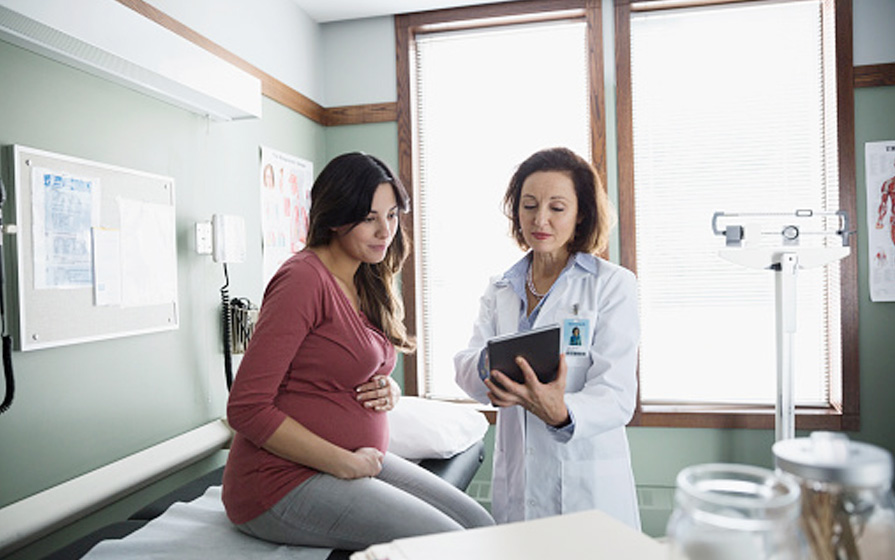 We offer prenatal care and labor and delivery services in many of our local facilities. No matter where you choose to go, you'll find a staff committed to your care.
Labor and delivery locations
In San Diego, you can choose to have your baby at either our San Diego Medical Center, or at our partner hospital in North County, Palomar Medical Center.
Either way, you'll have a private labor room and private family-centered postpartum room, each with a private bathroom and shower.
Kaiser Permanente San Diego Medical Center
9455 Clairemont Mesa Blvd.
San Diego, CA 92123
Get directions

Palomar Medical Center
2185 Citracado Pkwy.
Escondido, CA 92029
Get directions

---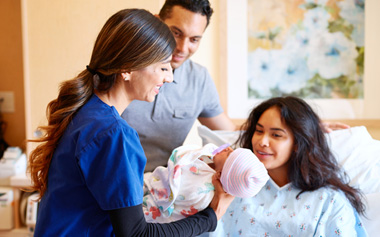 Our San Diego Medical Center been designated a Baby-Friendly hospital by the World Health Organization.
This means our medical centers and staff follow set standards to support bonding and breastfeeding, including staff training, skin-to-skin contact after birth, and member education.
---
Prenatal care locations
These locations provide prenatal care with on-site labs for your convenience. For an appointment, call 1-800-290-5000.
Clairemont Mesa Medical Offices
7060 Clairemont Mesa Blvd.
San Diego, CA 92111
Get directions
El Cajon Medical Offices
250 Travelodge Dr.
El Cajon, CA 92020
Get directions
Otay Mesa Outpatient Medical Center
Building 1, Area 214, 2nd floor
4650 Palm Ave.
San Diego, CA 92154
Get directions
Rancho Bernardo Medical Offices
17140 Bernardo Center Dr.
San Diego, CA 92128
Get directions
San Marcos Outpatient Medical Center
Building 4, Floor 3
400 Craven Rd.
San Marcos, CA 92078-4201
Get directions
Vandever Medical Offices
4405 Vandever Ave.
San Diego, CA 92120
Get directions

Ultrasound locations
For an appointment, call 866-628-2006.
La Mesa Medical Offices
8080 Parkway Dr.
La Mesa, CA 91942
Get directions
Otay Mesa Outpatient Medical Center
Building 3, Area 133, 1st Floor
4650 Palm Ave.
San Diego, CA 92154
Get directions
San Diego Zion Medical Center
4647 Zion Ave.
San Diego, CA 92120
Get directions
San Marcos Outpatient Medical Center
Building 3, 1st Floor
400 Craven Rd.
San Marcos, CA 92078-4201
Get directions