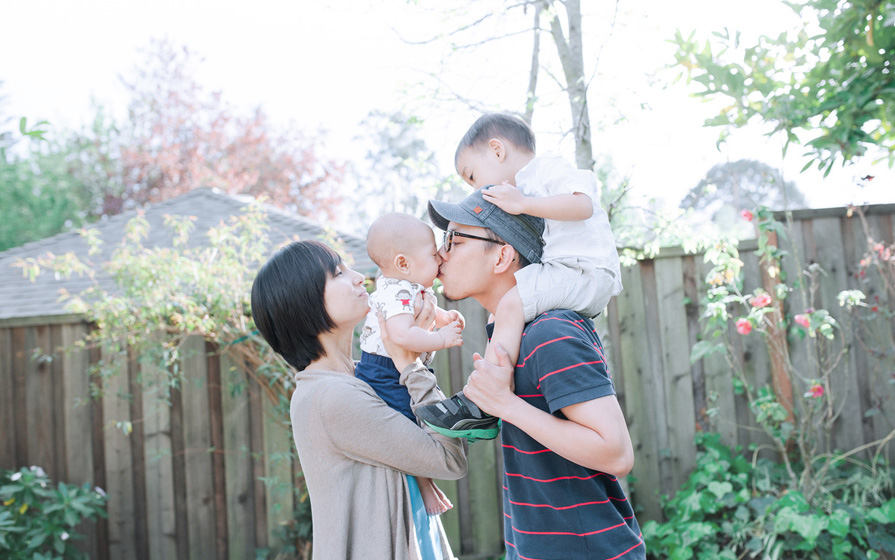 Visitor and Guest Guidelines
Labor and Delivery observation
At this stage, one guest can be with you until you are moved to a labor room or discharged.
Labor and Delivery
When you're in labor, you can have up to three adult guests with you in the room, including your significant other or labor support person.

For cesarean section deliveries, only your significant other or labor support person is permitted in the operating room pending physician consent. While you are in recovery, only your significant other or labor support person is allowed.
Family-centered postpartum
After your baby is born, visitors are welcome and can be limited depending on your preference. Your physician or assigned nurse may also limit visitors.

Siblings are allowed to visit in the Postpartum unit. Children under the age of 15 must be accompanied by an adult. When flu season visiting restrictions are in effect, children under 14, including family members, are not permitted to visit.

Only one adult visitor may stay overnight. Children under 15 are not permitted to spend the night, even with an adult in attendance.

There's a "mother-baby quiet time" every afternoon from 1 to 2:30 p.m. Plan in advance and let your friends and family know you'll be resting.

Please do not bring latex balloons into the hospital. Mylar balloons are permitted.
Services
Along with the waiting area inside our Birthing Center, there are other useful services for your family and friends on the first floor, including a gift shop, outdoor atriums, pharmacy, and ATM.
Nourishing appetites

Your family and friends can enjoy healthy meals prepared fresh daily at our Sequoia Café, located on the first floor. The café is open weekdays from 7 a.m. to 7 p.m. and weekends and holidays from 7 a.m. to 6 p.m.
A Planet Java coffee cart is located next to the gift shop and is open weekdays. Kaiser Permanente Fresno hosts a weekly, certified farmers market outside our Palm entrance every Wednesday from 8 a.m. to 1:30 p.m. (March through November) and 9 a.m. to 1:30 p.m. (December through February).

Northern California members:
Visit Your Pregnancy to sign up for prenatal classes, get weekly emails, view and prepare for appointments, and more.
Learn about CenteringPregnancy®, a unique prenatal care program that includes group support with other new moms.
Download our Birth Preferences form.