Settling in to life at home with a new baby isn't easy — it takes patience, a sense of humor, and plenty of support. Don't be afraid to ask for help. Chances are, your friends and family will be happy to spend time with your little one while you get some well-deserved rest. They'll even be glad you asked!
Staying healthy
We'll want to see you for a postpartum checkup 2 to 6 weeks after your baby is born to see how you're doing physically and emotionally. You may have a pelvic exam to make sure that you are healing well. If you had a C-section, we'll check your incision. We'll also talk with you about birth control, find out how you're doing with breastfeeding, and check in to see how you're feeling.
Now is a good time for you to ask questions. We know you'll have some — so make a list and bring it with you. New moms usually ask us about:
Breastfeeding and breast changes
Feelings of sadness or restlessness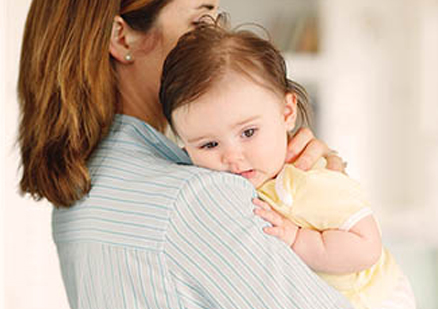 Baby blues or postpartum depression? Knowing the difference.
Emotional ups and downs are a normal part of adjusting to motherhood. It's important to know that the "baby blues" are temporary, and postpartum depression is a more serious condition.
Learn about postpartum depression.