What to do if baby is overdue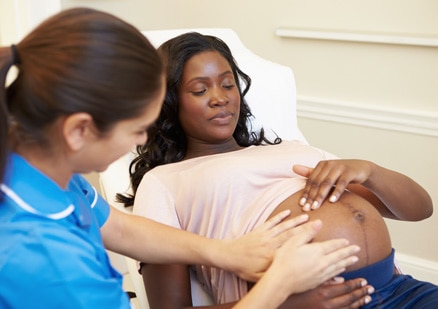 If your due date came and went, you're probably getting tired — of being pregnant, and of waiting to meet your new baby. There's usually no increased risk for a baby born within 2 weeks of his or her due date — which is only an estimate, after all.
We'll keep a close eye on you starting at 40 weeks and perform some simple tests to see how you and your baby are doing. If we see that there could be a problem, we'll induce labor. If not, we'll wait a little while longer for labor to start naturally.
If you're still pregnant after 42 weeks, it's considered a post-term pregnancy, and there are some concerns that go along with that. Your baby could be larger and more difficult to deliver, so you're more likely to need a C-section. Once you're between 41 and 42 weeks, we'll recommend inducing labor to get the process started.
If you're overdue, just remember that no one has ever been pregnant forever. Your little one will arrive any day now, with or without a little nudge from us.