First trimester prenatal care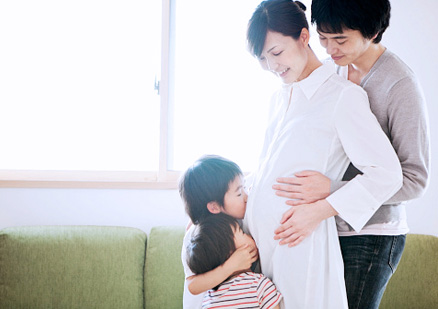 Welcome to the beginning of your prenatal care journey! There are many exciting changes ahead, and we'll be with you at every step.
Your first prenatal visit
This first visit will probably be the longest, because there's a lot to cover! To make sure you and your baby are off to a healthy start, we'll:
Give you a physical exam, including a breast exam, pelvic exam, and a Pap test, if you're due for one

Perform an ultrasound, often vaginal, to see how far along you are in the pregnancy

Discuss your medical history, family history, and health habits

Explain the benefits of breastfeeding for both you and your baby

Talk with you about how to stay physically and emotionally healthy during your pregnancy, including information about nutrition, exercise, and healthy weight gain
Your first ultrasound
Another The most exciting part of this visit will be seeing your baby for the first time. At Kaiser Permanente, we do ultrasounds early so we can give you a more accurate estimate of your baby's due date. If you come in when you're less than 6 weeks pregnant, you won't be able to see much yet. But after that, we should be able to see your little one's developing body, and even black dots where the eyes and nostrils will be. The short stubs that will become your baby's arms and legs might also be visible. 
We'll also be able to see or listen to your baby's heartbeat together! At 100 to 160 beats per minute, it beats about twice as fast as yours does.
Another thing we'll do at this stage is talk to you about how you're feeling. Many people have heard about postpartum depression, but depression is also very common during pregnancy. We'll check in with you about your emotional health often — if you need help, we'll connect you with the right care.
Getting your pregnancy ultrasound
To start planning your prenatal care journey, we'll talk to you about screening tests for common birth defects. Depending on your family health history, you may choose to have no tests, one test, or several tests — it's up to you. 
We also encourage you to bring your support person if you can. We're here to support them, too, and this is an exciting milestone!
First trimester pregnancy tests