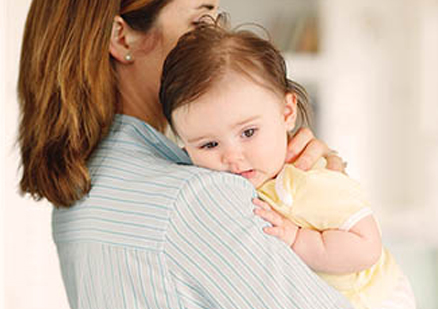 The changes you go through after having a baby can leave you sad, anxious, afraid, or confused. These feelings are sometimes called the "baby blues," and they're very common. In fact, about 8 in 10 new mothers experience some form of baby blues — usually during the first 2 weeks after delivery.*
Postpartum depression is more serious, and can last a year or more if untreated. There's no single cause for it, but the physical, hormonal, and emotional changes that go along with childbirth all play a role. Just like we did during your pregnancy, we'll check in with you often to see how you're feeling. If you're struggling with depression, we'll connect you with the care you need.
Postpartum depression and baby blues
Signs and symptoms
Some common symptoms of postpartum depression include:
 Restlessness, irritability, or sadness
Difficulty sleeping, extreme exhaustion, or both
Difficulty concentrating, remembering, or making decisions
Feeling overwhelmed, inadequate, guilty, or worthless
Excessive anxiety or worry
Losing interest in activities you used to enjoy
If this sounds like what you're going through, please call us right away. You're not alone — many moms struggle with postpartum depression, and there are treatment options that have been shown to help. Hearing from other new moms going through the same thing can be incredibly helpful — your care team might be able to connect you with a postpartum depression support group in your area.

Who gets postpartum depression?
About 1 in 7 new moms will experience postpartum depression after having a child.* Symptoms typically begin 2 or 3 weeks after giving birth, but can begin anytime — including after a miscarriage, or even when you stop breastfeeding. Just like other forms of perinatal depression, postpartum depression can affect anyone, regardless of age, number of children, or education level.
Postpartum depression is more likely if you've had:
A history of depression yourself, or a family history of depression
Troubled relationships with your partner, family, or friends
A recent stressful event, such as a divorce or separation, job change, or financial trouble
A difficult or traumatic delivery experience
Struggles with breastfeeding



Treatment
Postpartum depression is treated much like other types of depression. Each case is unique, but the most common treatment options are:
Self-care (plenty of rest, support from others, healthy eating, and exercise)
A combination of these treatments