Personalized care from the start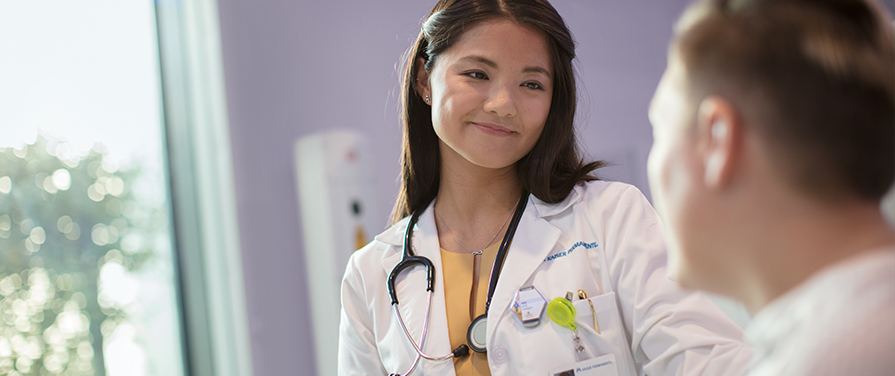 Being diagnosed with cancer can be overwhelming and emotional. We understand this is a difficult time and want you to know you're in good hands. Our doctors and specialists are at the forefront of cancer research and treatment and have the expertise to deliver care that's personalized to you.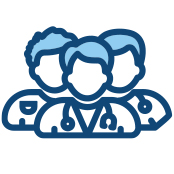 A team behind every treatment
At diagnosis, your team of doctors, nurses, and specialists quickly creates a care plan personalized to your needs — to focus on you, your health, your family, and your future. Based on your personalized treatment plan, your care team could include medical oncologists, radiation oncologists, surgical oncologists, radiologists, pharmacists, nurses, and care coordinators.
Treatment that works for you and your family

Exploring therapies with clinical trials
At Kaiser Permanente, clinical trials play a vital role in advancing cancer treatment.1 Our doctors and oncologists are active in the research community and regularly participate in trials to explore and test new cancer therapies. Your doctor will review your electronic health record and treatment history to help identify if there's a trial that may be right for you.
To find out if you may be a candidate for a clinical trial, talk to your doctor. Learn more about how clinical trials work.

Advanced tools and technologies
As cancer treatments become more sophisticated, our oncologists, hematologists, and surgeons are continually evaluating and adopting the latest diagnostic technologies and treatment services.
For example, evidence shows that less invasive treatments have a lower risk to the patient and shorter recovery time. Our specialists now utilize technologies like these to deliver precision treatment while avoiding surrounding tissues:
CyberKnife — Focuses high doses of radiation on tumors without hurting surrounding tissues
Varian linear accelerator and Brainlab Novalis — Delivers minimally invasive, precision treatment
Robotically assisted surgical devices — Used in minimally invasive procedures
---
---
Footnotes
1 "Living Longer and Better After Cancer," Permanente.org, June 12, 2020.