Health & Wellness
Explore our wellness resources for help and guidance on how to live a healthier tomorrow.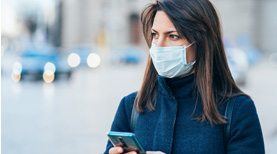 Coronavirus and COVID-19: What you need to know
Get the latest information on how to protect yourself and get care

Drugs & natural medicines
Discover in-depth information on prescription and over-the-counter drugs and supplements.

Conditions & diseases
Learn more about possible health concerns.

Programs & classes
Check out our healthy living programs, classes, and special member rates.