Advanced Care at Home
If you need advanced medical care, you may be able to get the high-quality treatment you need at home — personalized, patient-centered care, supported by a team of specialists.

What is Advanced Care at Home?
With certain medical conditions, you may be able to get care from the comfort of home — including equipment setup, 24/7 care, prescription delivery, and more. And it's completely optional. 
You may be able to choose Advanced Care at Home if:
You have a qualifying medical condition.
It's available in your area.1
Your plan covers Advanced Care at Home. 
Advanced Care at Home is not hospice care or home health care.
Advanced Care at Home services
When you get Advanced Care at Home, your care team will monitor your progress closely and provide the support you need for a smooth recovery. 
Services may include:
In-person and telehealth visits with clinicians
24/7 phone support and remote monitoring
Prescription delivery and management
Other medical care options may include:
Oxygen
Intravenous antibiotics
Diagnostic imaging
Lab draws
Wound care
Why choose Advanced Care at Home?
When you choose Advanced Care at Home, you can get the personalized, high-quality care you expect from Kaiser Permanente, often without a hospital stay. 

Comfort and safety

At home, you're likely to experience less pain, better sleep, and a smoother recovery. And because you're in a private setting, there's a lower risk of complications like infections.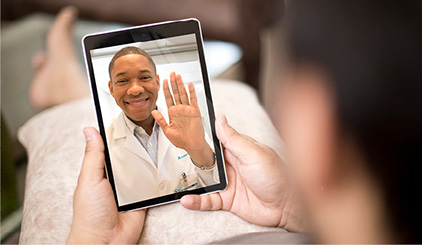 Quality

Advanced care at home usually results in lower risk for long-term care admission.2 And you'll have instant access to your care team when you need them.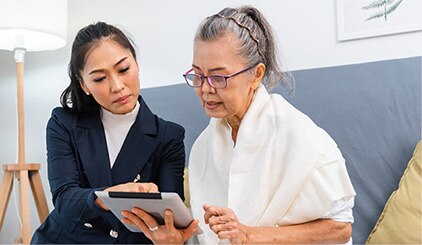 Choice

If you're eligible for the program, you choose whether to participate. Once you opt in, the Advanced Care at Home team will coordinate your enrollment.

How does Advanced Care at Home work?
If you have a qualifying medical condition, your clinician may offer you the option to get advanced care and heal at home, rather than stay at the hospital. If you opt in, your care team will:
Set up any in-home telehealth and medical equipment you'll need.
Offer care daily while you're being treated. You can also reach them directly by phone, 24/7.
Discuss follow-up care with you once you've recovered.
And with Advanced Care at Home, you'll get the high-quality care you expect, and the support you deserve.
 
Our
connected care
model means your personal doctor and specialists work together to manage your care and prescriptions. 
Your Kaiser Permanente care team has access to your health history, preferences, and care plan. That includes the ability to see and make real-time updates to your record when you get care.

During the program, your care team orders your prescriptions and arranges for medication to be delivered to your home.

With a
kp.org
account, it's easy to manage your health and view your medical records 24/7 — online or through the Kaiser Permanente app. 
Frequently asked questions
What's the difference between Advanced Care at Home and home health care?
Advanced Care at Home is a short-term option for certain health conditions that could otherwise be treated in a hospital or other health care setting. Your care team provides virtual and in-person support while you recover at home. 
Home health care is for when your illness or injury makes it hard for you to leave home without help. With home health care, a nurse or therapist helps you stay comfortable and live as independently as possible in your community.
If you're not sure whether Advanced Care at Home or home health care is for you, talk to your attending doctor.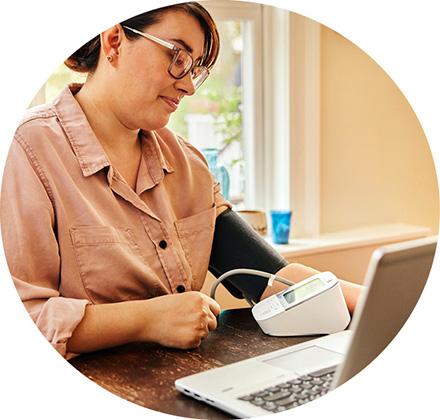 Do I have to be good with technology to use Advanced Care at Home?

Depending on the type of care you need, you may get technical devices to use at home. For example, you may get a tablet for virtual visits with your doctor, or a blood pressure monitor or other Bluetooth-enabled devices to track your vitals. Any technology you receive will be user-friendly and include instructions. Your care team will provide and set up whatever devices you need, and when your care is complete, they'll remove them from your home or guide you through the return process.
What if I change my mind about Advanced Care at Home and decide I'd rather be admitted to the hospital?
You can ask to be discharged from Advanced Care at Home at any time. Your care team will identify a safe option and help you transition your care.
Advanced Care at Home Coalition
In 2021, Kaiser Permanente cofounded the Advanced Care at Home Coalition with Mayo Clinic and Medically Home. The coalition brings together industry leaders in home and hospital care to advocate for policies that allow more patients to benefit from advanced care at home. Visit achcoalition.org to learn more.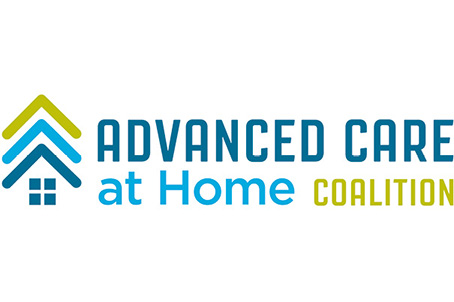 Footnotes
1Advanced Care at Home is available to Kaiser Permanente members in Southern California, Northern California, Georgia, the Mid-Atlantic States, Oregon, and Washington. Program varies by region — talk to your doctor to find out if you're eligible for Advanced Care at Home.
2Geneviève Arsenault-Lapierre, PhD, et al., "Hospital-at-Home Interventions vs In-Hospital Stay for Patients With Chronic Disease Who Present to the Emergency Department," JAMA Network Open, June 8, 2021.