Common mental health conditions
Understanding symptoms and treatment options
Mental health conditions are more common than most people realize. And in times of extreme stress, even more people experience symptoms that affect their daily lives — which is normal and expected. Sometimes these symptoms go away when stress subsides, but sometimes they don't. Either way, with support, you can find healthy ways to cope with emotional problems, overcome challenges, and build resilience.
Depression
Depression is a common but serious mood disorder that affects how you feel, think, and behave. It can interfere with daily activities like sleeping, eating, or working. People with depression might stop finding pleasure in things they used to enjoy, or engage in unhealthy or dangerous behaviors. Support for depression is available — and treatment can help.
 
Anxiety
Occasional anxiety is normal. But people with anxiety disorders frequently have intense, ongoing worry and fear about everyday situations. Their anxiety doesn't go away and can get worse over time — leading them to avoid certain places or situations that trigger anxiety. There are several conditions related to anxiety, including generalized anxiety disorder (GAD), panic disorder, and obsessive-compulsive disorder (OCD). Fortunately, there are many tools and treatment options that can help.
More emotional health issues
Explore the common signs and symptoms of different mental health conditions, and find out how they're typically treated. Everyone's experience is different, but it's important to know that these conditions are common and treatable — and support is available.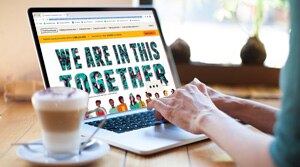 Find Your Words — starting conversations about mental health
Talking about mental health isn't always easy, but it's more important than ever. By starting the conversation, you can connect with people who can help you — or help someone else find support. 

Find Your Words is Kaiser Permanente's public mental health awareness resource, where members and nonmembers can find:
Tips for building resilience and reducing stress
Help talking about mental health with others
Information about available resources
Links to peer support and professional care
Need help now? If you think you're having a psychiatric emergency, call 911 or go to the nearest emergency room.2