Your care team with Kaiser Permanente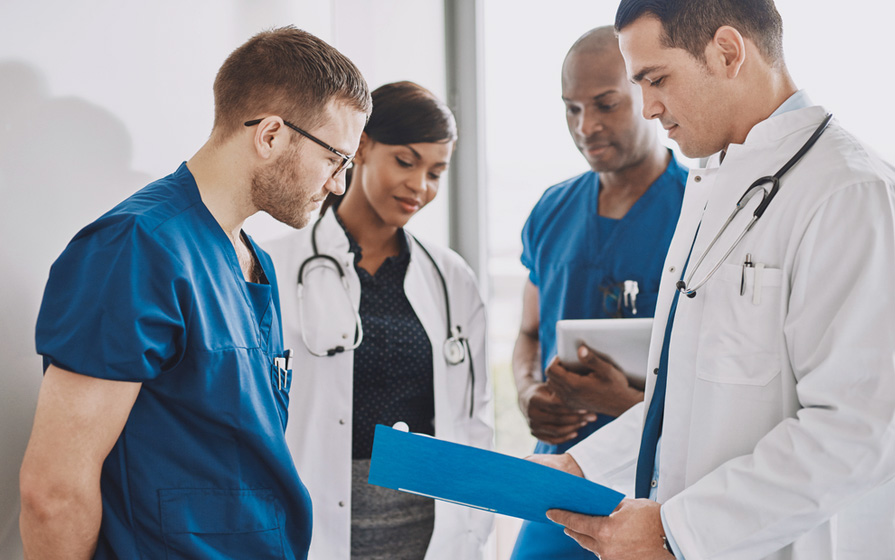 At Kaiser Permanente, your maternity care team may include:
Obstetrics-gynecology physicians
Maternal-fetal medicine specialists
At Holy Cross Hospital
Our obstetrical team is available 24 hours a day, 7 days a week at the hospital — whenever you arrive in labor, we'll be ready.
When you're a Kaiser Permanente member, your prenatal care team, primary care doctor, and labor and delivery team are all connected through your electronic health record. The physician on call when you're in the hospital may not be the same one you saw during your prenatal visits, but they will have the same knowledge, expertise, and experience. Kaiser Permanente delivered more than 105,632 babies in 2016, so you can rest assured that you and your new baby are in very good hands.

Care team members
Depending on your preferences and needs, you may receive care from a physician or a nurse practitioner, during your pregnancy. If you or your baby need special care, we'll refer you to one of our high-risk specialists.

Choosing your baby's doctor
We encourage you to select a personal pediatrician or family medicine physician for your new baby before he or she arrives. Helping your little one grow up healthy is an important job, so make time to choose a doctor you really like.
During your third trimester, we'll talk with you about setting up a parent pediatric appointment and help guide you to available physicians. You can also call our Appointment Center at 1-800-777-7904 (TTY 711) anytime during your third trimester to schedule the appointment. You don't need a referral, and there's no copayment or cost for this visit.