A simpler, seamless experience
Welcome to health care that fits your life.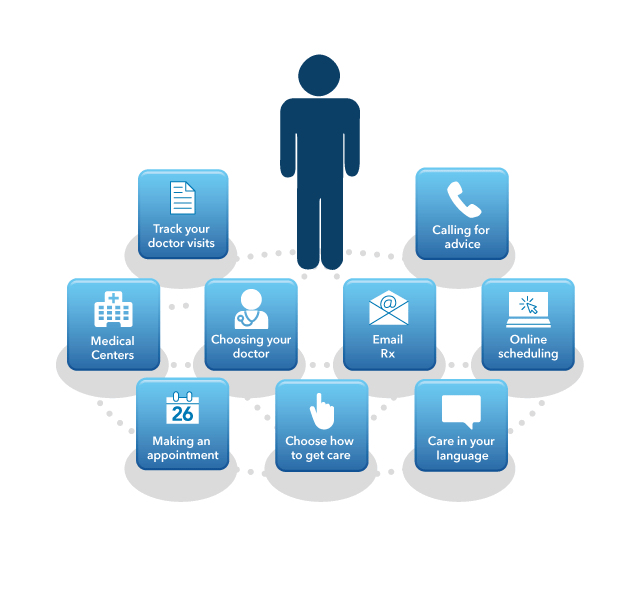 Broken arms and bellyaches don't work around your schedule — they just happen. But no matter what life throws your way, you can find what you need to stay on top of your health in one easy-to-use package at Kaiser Permanente.
You can count on a convenient experience, from shopping for plans to choosing your doctor to getting care away from home.
A better experience from the start
From the moment you start shopping for coverage, you'll see how simple health care can be.
Easier to find doctors and caregivers
When it's time to choose a doctor, you can find one near you, and get to know a care team working together to keep you healthy. 

Getting care in your language
More convenient care when you need it
Get the care you need in the way that works for you.
Choosing how you get care
Finding more services under one roof
Your time. Your health. Your choice.
You may not know where you'll be next week, but with Kaiser Permanente you can feel secure wherever you are.
Choose a plan that's right for you, your family, or your employees.

Find top-notch doctors, specialists, and pharmacies near you.