Why choose Medicare Advantage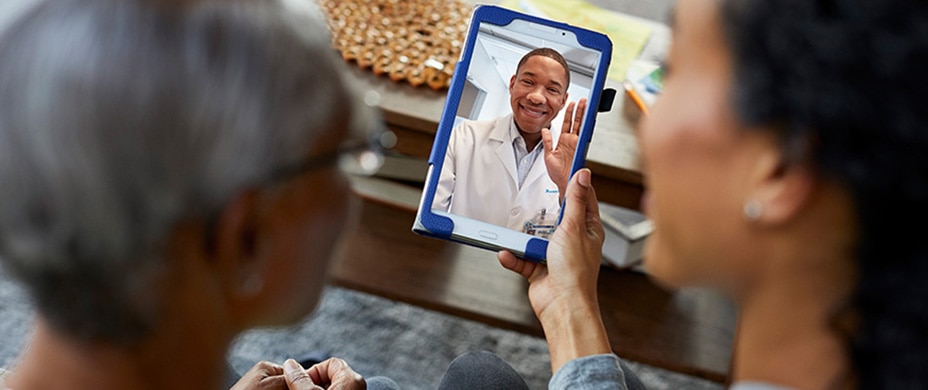 Now that you've learned about the 4 parts of Medicare and when to enroll, it's time to consider which plan best fits your needs — Original Medicare or a Medicare Advantage plan.
Good health is essential, so finding a plan that supports your health, lifestyle, and budget is important. Consider your care needs and what your life may be like after you turn 65. You might want a plan that includes affordable prescription drug coverage and limits how much you spend out of pocket. From added benefits to more predictable costs, Medicare Advantage offers more than Original Medicare alone.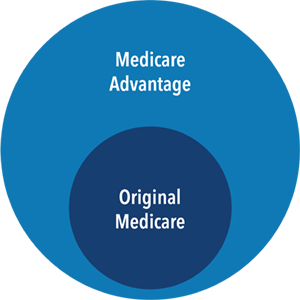 Medicare Advantage (Part C) combines everything you get in Original Medicare (Part A and Part B) with other benefits, like prescription drug coverage. Medicare Advantage plans also have predictable costs with set copays, which can make it easier to plan your expenses.
You'll need to enroll in Original Medicare with the federal government before you sign up for Medicare Advantage from a private health care provider. Then the private provider will become your primary insurer.
Get care designed to make your life easier — choose a Kaiser Permanente Medicare Advantage plan
With Kaiser Permanente, your doctor, specialists, and health plan all work together to make it easier for you to get care. And when you move your coverage to a Kaiser Permanente Medicare Advantage plan, you'll get comprehensive care — at a great value.
You can count on:
Predictable costs and a fixed annual limit on your out-of-pocket costs

High-quality care from a doctor and care team that get to know you

The freedom to change to another available Kaiser Permanente doctor anytime

Convenient care options to make it easier to stay healthy
Value and affordability
Our Kaiser Permanente Medicare Advantage plans offer a wide range of care and flexible options to help you get coverage that fits your life and budget.
You get hospital care, medical services, and prescription drug coverage — all in one plan.

There's no yearly deductible on hospital or medical services, and you'll enjoy $0 copays for preventive care.

You're covered for emergency and urgent care anywhere in the world.

You can get optional benefits, such as dental, hearing aids, and eyewear benefits for a small monthly fee when you add our Advantage Plus coverage.



Ease and convenience
It's easier to stay healthy when getting care is simple. With a Kaiser Permanente Medicare Advantage plan, you can manage your health however it's convenient for you:
Talk to your doctor or care team by phone or video from the comfort of home [See footnote 1].

See your doctor, get a lab test, and pick up prescriptions, all under one roof at most locations.

Order most prescription refills for home delivery.

Email nonurgent health questions to your doctor's office and schedule routine appointments at kp.org and on the Kaiser Permanente app [See footnote 2].
View most test results and read your doctor's notes anytime with 24/7 access to your health records [See footnote 3].
Quality and service
There's a smart, easy way to compare Medicare Advantage plans based on quality and service. It's called the star quality ratings. The ratings are given out each year by the Centers for Medicare & Medicaid Services, which rates Medicare health plans in 5 major categories:
Preventive care

Chronic care

Prescription drug services

Customer service

Member satisfaction
2023 ratings — our medical health plans score high for quality and service
Everyone at Kaiser Permanente is committed to providing our members with high-quality care and a better experience — and it shows in our consistently high star ratings.
For 2023, Kaiser Permanente Medicare Advantage plans received 5 out of 5 Stars in California, Colorado, Georgia, Hawaii, Maryland, Virginia, and Washington, D.C., 4.5 Stars in Washington, and 4 Stars in Stars in Oregon and Southwest Washington. [See footnote 4].
Get more information
Read more about star quality ratings or watch our video "Medicare Star Quality Ratings" to learn more about why they matter when selecting a Medicare health plan.
---
Learn more about Medicare