Dual coverage for people with Medicare and Medicaid (Medi-Cal)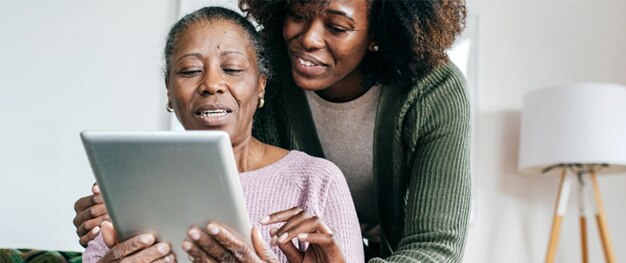 If you have both Medicare and Medicaid (Medi-Cal in California), you could be eligible for extra benefits. Kaiser Permanente Senior Advantage Dual Special Needs Plans (HMO D-SNP) let you keep your Medicaid/Medi-Cal benefits and get more benefits than Original Medicare.
With an HMO D-SNP, you can choose any available Kaiser Permanente doctor and rest easy knowing you'll get high-quality care. Our plans are rated 5 out of 5 stars for 2023, Medicare's highest possible rating [see footnote 1].
Plus, getting started is easy. We're here to help you understand your options, and whenever you're ready, you can speak with a Kaiser Permanente Medicare specialist 7 days a week, 8 a.m. to 8 p.m., 1-855-832-0353 (TTY 711) or you can enroll online.
What benefits are included?
With an HMO D-SNP, you'll have $0 copays [See footnote 2] for your:
Monthly premium
Annual medical deductible
Primary care
Specialty visit
Urgent care
Telehealth
Other plan benefits include:

Part D drug coverage
Preventive and comprehensive dental services [See footnote 3]
Vision coverage
Fitness center membership
Depending on where you live, extra benefits may be available, like over-the-counter health and wellness, nonemergency transportation, and healthy food card assistance [See footnote 4]. You can also call us or explore our plans online for more information.

Am I eligible to enroll?
You can enroll in our HMO D-SNP plan if you have both Medicare and Medicaid/Medi-Cal and live in one of the following areas:
Northern California
Southern California
Denver/Boulder or Pueblo County, Colorado
Georgia
Hawaii
How do I enroll?
There's no deadline, so you can enroll year-round.
Give us a call
Speak with a Kaiser Permanente Medicare specialist 7 days a week, 8 a.m. to 8 p.m.
1-855-832-0353 (TTY 711)
Attend a seminar
Learn more by attending a seminar with a Kaiser Permanente Medicare specialist.
Find a seminar
Explore plans online
Enter your zip code to see available plans
Shop our plans
---
Learn more about Medicare