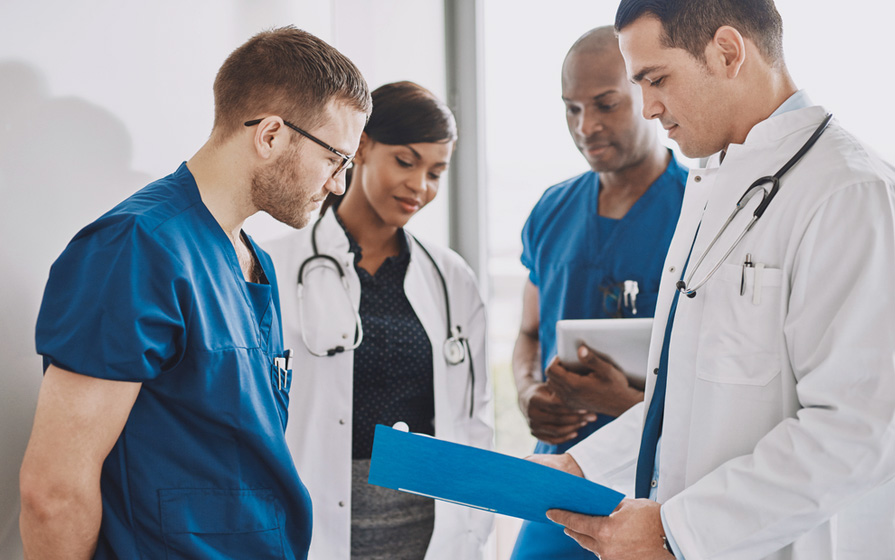 At Kaiser Permanente, your labor and delivery care team may include:

Obstetrics-gynecology physicians
Family medicine physicians
Maternal-fetal medicine specialists


Neonatologists


Anesthesiologist/Certified Registered Nurse Anesthetists (CRNA's)

At the hospital
Learn more about the services and amenities at Salem Health HospitalExternal Link
Care team members
Depending on your preferences and needs, you may receive care from a physician or a certified nurse-midwife during your pregnancy. If you or your baby needs special care, we'll refer you to one of our high-risk specialists.


Choosing your baby's doctor
Selecting a personal caregiver is one of the best things you can do for your child's health. By choosing a clinician during your pregnancy, you can begin to develop a trusting relationship with them and prepare for your baby's first visit.
If you see a family medicine physician for yourself, that physician may be able to see your child as well.


If you already have a clinician for your other children, this clinician will be happy to take care of your new child.



A "Meet and Greet" session can be helpful if you have specific questions for a clinician you are considering. If you are interested, you may call

503-813-2000

and schedule an appointment to meet with one of our clinicians.


We will help schedule the baby's follow-up appointments with your chosen clinician before you leave the hospital.

Here are some tools to help with that selection: