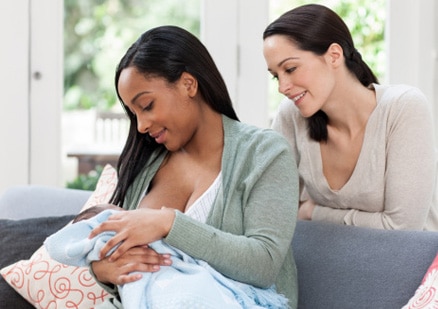 Get ready and relaxed
Settle down in a warm, quiet, darkened room. Some newborns have trouble opening their eyes in bright light.
Have a drink of water nearby. Your baby isn't the only one who will get thirsty.



Use pillows to support your arms and the baby. Support your back with another pillow, and use a stool to raise your feet.