Videos about coronavirus and COVID-19
This collection of videos makes it easy to learn more about the novel coronavirus and COVID-19. Find helpful tips on how to protect yourself during the outbreak, how to care for loved ones, what to do if you get sick, and more.

---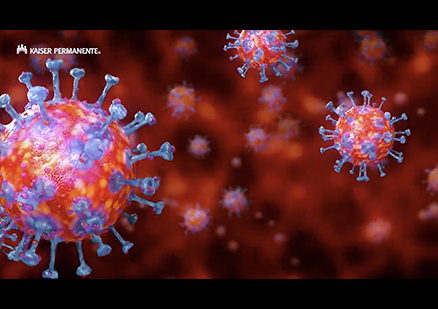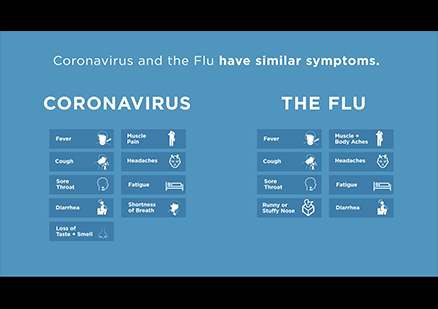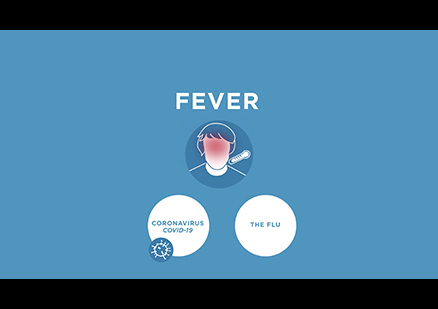 Learn how to treat a fever, a symptom of COVID-19, including which over-the-counter medications to take and when to call a doctor.
0:01:25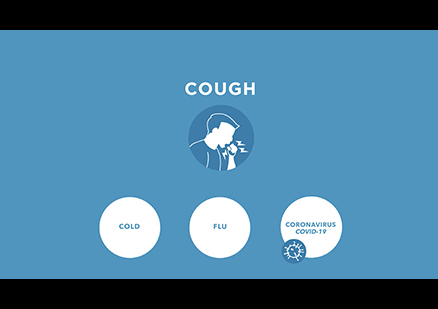 Learn how to treat a cough, a symptom of COVID-19, including ways to comfort yourself, over-the-counter drugs, and irritants to avoid.
0:02:23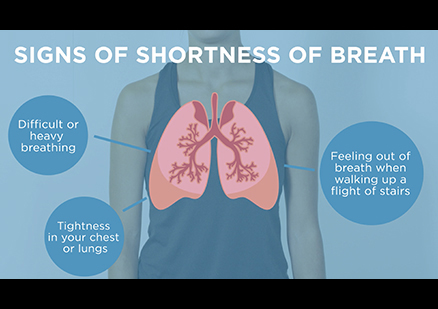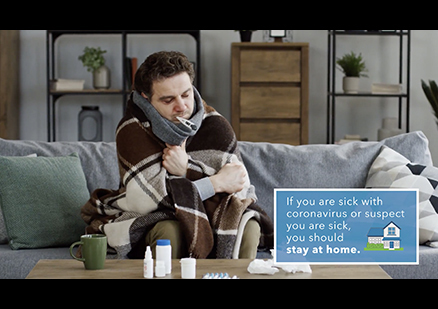 COVID-19: What to do if you're sick
Learn how to care for yourself at home if you're sick, what emergency warning signs to watch out for, and how to help prevent spread. 
0:04:05
---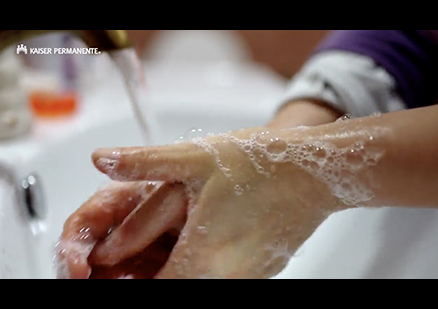 Help prevent the spread of COVID-19 and protect yourself from getting sick with these healthy tips. 
0:02:19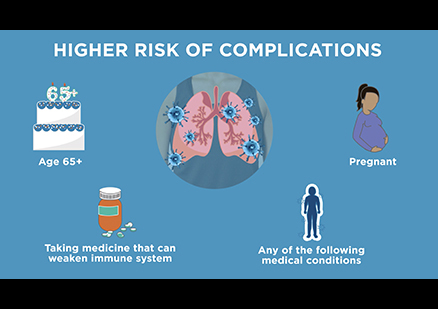 Find out which medical conditions and categories could put people at higher risk of complications from COVID-19.
0:01:40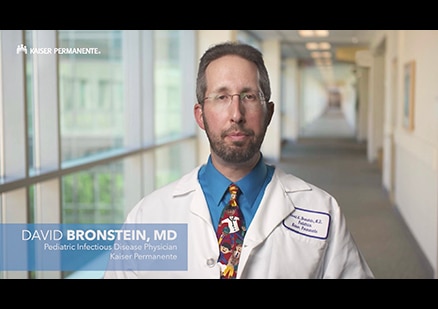 How to talk with kids about COVID-19
Help children feel safe while sharing what they need to know about COVID-19 — from school closures to ways they can keep others healthy.
0:04:04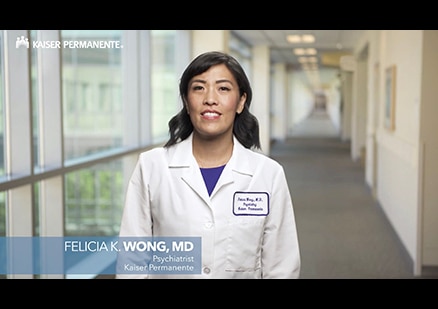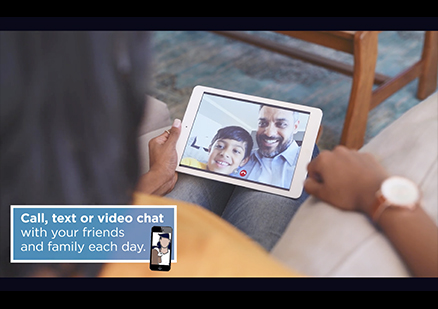 Discover self-care practices to help calm anxiety, stress, and worry. Create a healthy routine with lifestyle tips and wellness resources.
0:02:07
---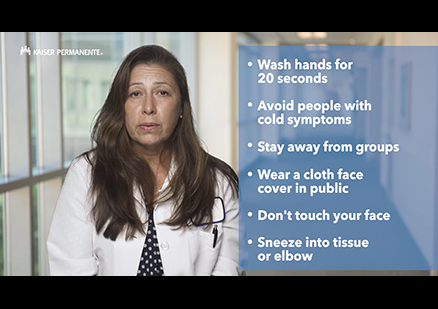 You're more likely to get viral infections like the flu when you're pregnant. Learn proactive steps to help protect your health.
0:01:27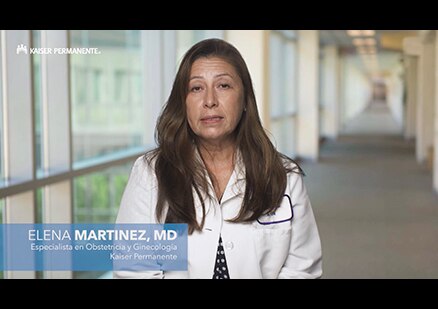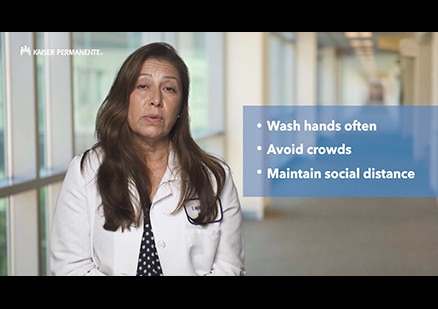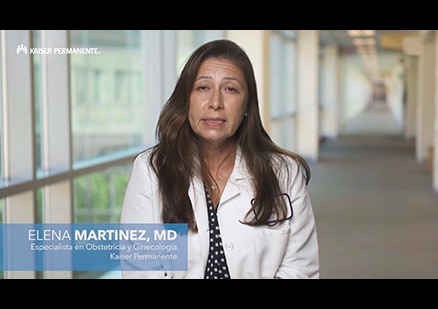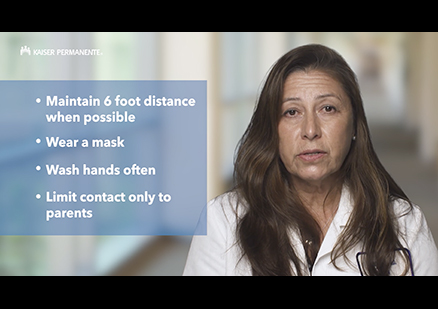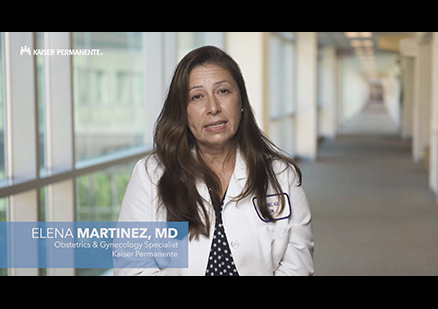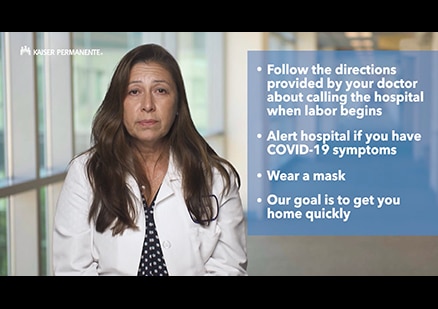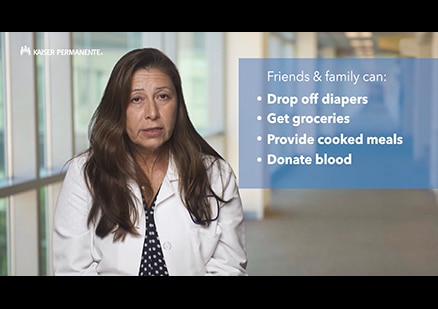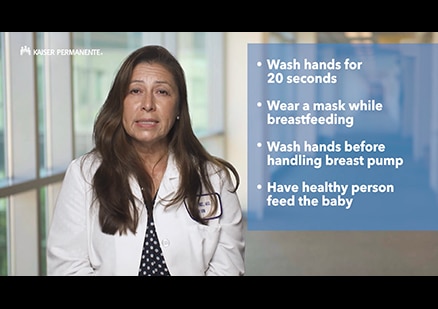 ---
Care at Kaiser Permanente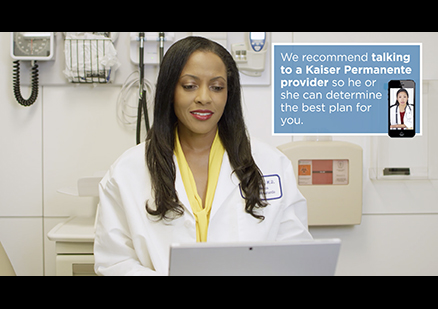 Reduce your exposure to COVID-19 by getting care from the safety and comfort of home — by phone, video, and online. 
0:03:18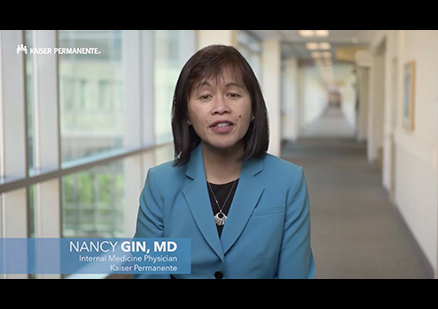 ---