Digital tools for emotional wellness

Self-care at your fingertips — at no cost to members
Everyone needs support for total health — mind, body, and spirit. Digital tools can help you navigate life's challenges, make small changes that improve sleep, mood, and more, or simply support an overall sense of well-being.
Explore activities and techniques that can benefit anyone — either as self-guided self-care or complements to clinical support. They're not intended to replace treatment or advice, but they can help you build resilience, set goals, and take meaningful steps toward becoming a healthier, happier you.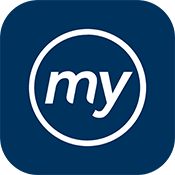 myStrength
myStrength is a personalized program that includes interactive activities, in-the-moment coping tools, inspirational resources, and community support. You can track preferences and goals, current emotional states, and ongoing life events to improve your awareness and change behaviors.
Helps with: Depression | Anxiety | Sleep | Stress | Substance abuse | Chronic pain