Mental health and wellness apps

Self-care at your fingertips — at no cost to members
Everyone needs support for total health — mind, body, and spirit. These wellness apps can help you navigate life's challenges, and make small changes to improve your sleep, mood, relationships, and more. It's self-care made easy, designed to help you live well and thrive.
Explore apps that can benefit anyone — as self-guided self-care or complements to clinical support. They're not intended to replace treatment or advice, but they can help you build resilience, set goals, and take meaningful steps toward becoming a healthier, happier you.
If you believe you have an emergency medical condition, call 911 or go to the nearest hospital. For the complete definition of an emergency medical condition, please refer to your Evidence of Coverage or other coverage documents.
Some members may not currently have access to Calm or myStrength. See the disclaimer section below for details.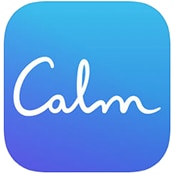 Calm — an app for meditation, mental resilience, and sleep
Calm is the #1 app for meditation and sleep — designed to help lower stress, reduce anxiety, and more. Kaiser Permanente members can access all the great features of Calm at no cost, including:
The Daily Calm, exploring a fresh mindful theme each day
More than 100 guided meditations

Sleep Stories to soothe you into deeper and better sleep

Video lessons on mindful movement and gentle stretching
Listen now: Sample a few full-length guided meditations from Calm on our website. Visit the following pages for meditations on easing anxiety and better sleep.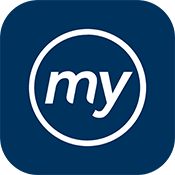 myStrength — an app to improve your awareness and adapt to life
myStrength is a personalized program that helps you improve your awareness and change behaviors. Kaiser Permanente members can explore interactive activities, in-the-moment coping tools, community support, and more at no cost.
Mindfulness and meditation activities

Tailored programs for managing depression, stress, anxiety, and more

Tools for setting goals and preferences, tracking current emotional states and ongoing life events, and viewing your progress
---
Disclaimers
These value-added products are neither offered nor guaranteed under contract with the FEHB Program, but are made available to all enrollees and family members who become members of Kaiser Permanente.​
The apps described above are not covered under your health plan benefits and are not subject to the terms set forth in your Evidence of Coverage or other plan documents. These services may be discontinued at any time without notice. 
Calm and myStrength are not available to Kaiser Permanente Dental-only members.​