About Permanente Advantage

Permanente Advantage services ONLY Pre-Certification for the KPIC PPO & POS product plans in the Mid-Atlantic, Georgia, Colorado, California (Northern & Southern) and Hawaii Regions.
Our Mission
Permanente Advantage, LLC is a wholly owned subsidiary of Kaiser Foundation Health Plan (KFHP) created to in-source medical management for non-HMO members. Our medical director, nurses and non-clinical staff based in San Diego provide utilization and case management services for Kaiser Permanente Insurance Company (KPIC) Preferred Provider Organization (PPO) & Point of Service (POS) products.
The mission of Permanente Advantage, LLC (PA) is to ensure consistent delivery of quality health care and optimal member outcomes. This mission is accomplished through the implementation of fully integrated multi-disciplinary health care networks, and the coordination of all clinical and administrative services under the provisions of PA's Utilization Management and Quality Management processes. Our case management staff provides support for members and their families who are dealing with an acute health episode. We also assist members in navigating the health care system and help them understand and maximize their health care benefits.

Our Scope
The purpose of the UM Program is to provide a comprehensive process in which reviews of inpatient and outpatient services are performed in accordance with the requirements of the Kaiser Permanente Insurance Company (KPIC) Group Policy (Certificate of Insurance and Schedule of Coverage). While the optimal scenario is for all Preferred Provider Organization (PPO) and Point of Service (POS) members to receive care within the KP delivery system, the PPO/POS environment is structured to allow such members to obtain care outside of that system from either a KP-contracted provider network, or a provider of the member's choice. The UM Program is designed to assure the delivery of medically necessary, optimally achievable, quality patient care through appropriate utilization of resources in a cost effective and timely manner. The focus of the Program is to ensure efficiency and continuity by identifying, evaluating, monitoring, and correcting matters that affect the overall efficacy of the UM process. The Program's activities are developed and implemented in compliance with state and federal regulations and are approved by the PA Board of Managers (PABM) and the PA UM/QM Committee. This Program provides for fair and consistent evaluation of medical necessity and appropriateness of care using KP and nationally accepted clinical practice standards. KP practitioners are included in the UM processes through participation in the UM/QM Committees.
To learn about the pre-certification process for routine, urgent and hospital admissions requests, and turnaround times, please visit our Pre-certification Requests link.
For verification and determination of contracted providers and facilities, please visit our Find a Participating Provider link.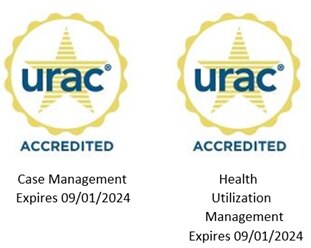 The material contained on this site is for general information purposes only. It is offered to assist providers that may come into contact with members, including both contracted providers and those who do not otherwise have contracts with Kaiser Permanente to provide services to members.
Providers that do have contracts with Kaiser Permanente to provide services to members must exclusively consult their contract and related provider manual(s) for final determination of any issue addressed on this site.
Nothing on this site shall be interpreted to bind Kaiser Permanente in any way, or in any manner to modify the terms and conditions of a provider contract with Kaiser Permanente. Kaiser Permanente may modify or change any of the material referenced on this site without any obligation to update this site or otherwise notify the general public.